Are you the proprietor of a small business that is having trouble determining how to most successfully market your company? If so, you're not alone. Do you believe that the use of marketing firms is unaffordable for everyone except the largest of companies and that only those companies can benefit from their services?
You should really rethink your stance on the issue. Investing in the services of a marketing agency may be useful for a small business even if the company does not have a significant cash reserve to fall back on in case of emergency.
Marketing businesses have the expertise as well as the experience required to assist you in the process of building a marketing plan for your company that is tailored to match your particular requirements and goals. with addition to this, they might be able to assist you with putting your strategy into action and monitoring how well it's working out for you.
Companies that make use of marketing firms see growth that is two times as rapid as that of organizations that do not make use of marketing firms, according to the findings of a study that was done by the American Marketing Association (AMA).
If you're serious about growing your business, you shouldn't be afraid to get in touch with a marketing firm. There is a chance that this will end up being the most profitable investment you have ever made in your life.  
Here are three strong reasons why you should always think about engaging a marketing agency for your brand, no matter how big or small your business is: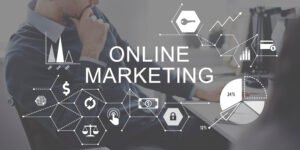 1. Outsourcing your marketing to a marketing company can help you save time and money by conducting the groundwork on your behalf, which includes researching potential clients and making contact with them. They are able to create, implement, and manage your marketing initiatives, as well as monitor and analyze the results. In addition, they are able to do research on the marketing channels that are the most beneficial for your organization.
2. If you want to spread your message to a greater number of people, enlisting the help of a marketing agency's services might be of great assistance to you in this endeavor. They have the connections and resources necessary to reach your target market across a variety of channels, including online, offline, and social media, and they are able to do this thanks to the fact that they are familiar with those platforms.
3. If you want to improve the reputation of your company, it may be beneficial to work with a marketing firm that offers its services. They are able to generate fascinating marketing materials, design a powerful brand identity for your firm, and maintain your image on the internet. 
If you manage a small company and are looking for assistance with marketing, y
ou should get in touch with a marketing firm as soon as possible. This is an absolute must. There is a chance that this will end up being the most profitable investment you have ever made in your life.